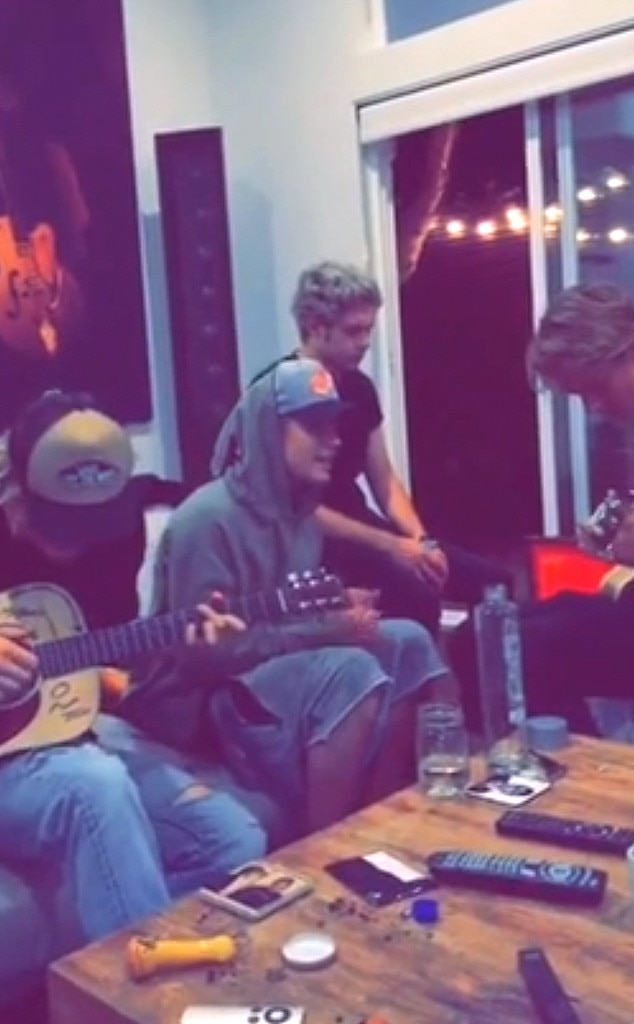 Snapchat
Oops! Cody Simpson made a boo-boo, but luckily he has friends like Justin Bieber to call him out (LOL!).
The singer recently hung out with his crooning buddy, as well as One Direction's Niall Horan, and posted a Snapchat video showing the musically gifted group strumming the guitar and singing to Simpson's hit "Home to Mama," but the Aussie cutie was so distracted by their jam session that he didn't realize he posted a video showing a pipe on the table.
A visible yellow pipe in the bottom left corner of the video caused some controversy for Cody, who went on the radio show, Zach Sang and the Gang, to clear the air.
"Dude, someone said it was a crystal meth pipe," he said when asked about what some outlets reported about the video, joking that if he was really messing with those kind of drugs, "You think I'd be here?"