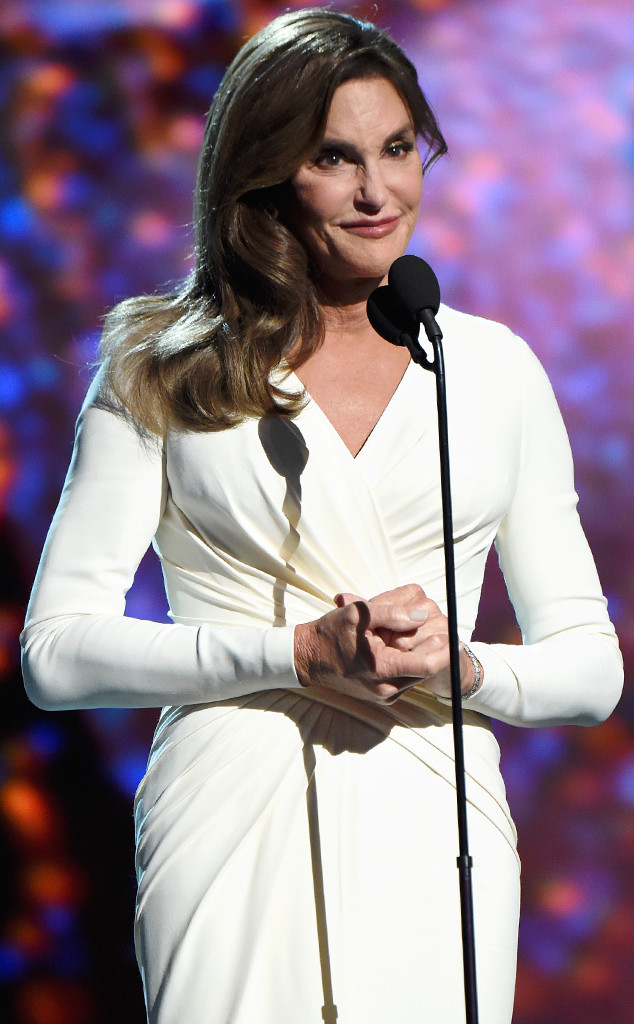 Kevin Winter/Getty Images
Many were moved by Caitlyn Jenner's special recognition at the 2015 ESPYs on Wednesday night, but it proved to be an exceptionally memorable night for one ESPN employee.
Courtney Pollack joined ESPN in 2003, and in 2004, she became the first transgender employee at the network to transition on the job from male to female. She is the communication chair for ESPN EQUAL, ESPN's Employee Resource Group (ERG) for lesbian, gay, bisexual and transgender employees, and on Wednesday night, she experienced Caitlyn's monumental moment live.
"The most anticipated moment of the show began as soccer star Abby Wambach introduced Caitlyn Jenner as the 2015 recipient of the Arthur Ashe Courage Award," Pollack wrote in a piece for ESPN Front Row.
"A beautiful video package was played highlighting the life of Ms. Jenner's Olyimpic fame, and her struggles with gender identity. She graciously accepted the award which was followed by a very powerful and moving acceptance speech," she continued.