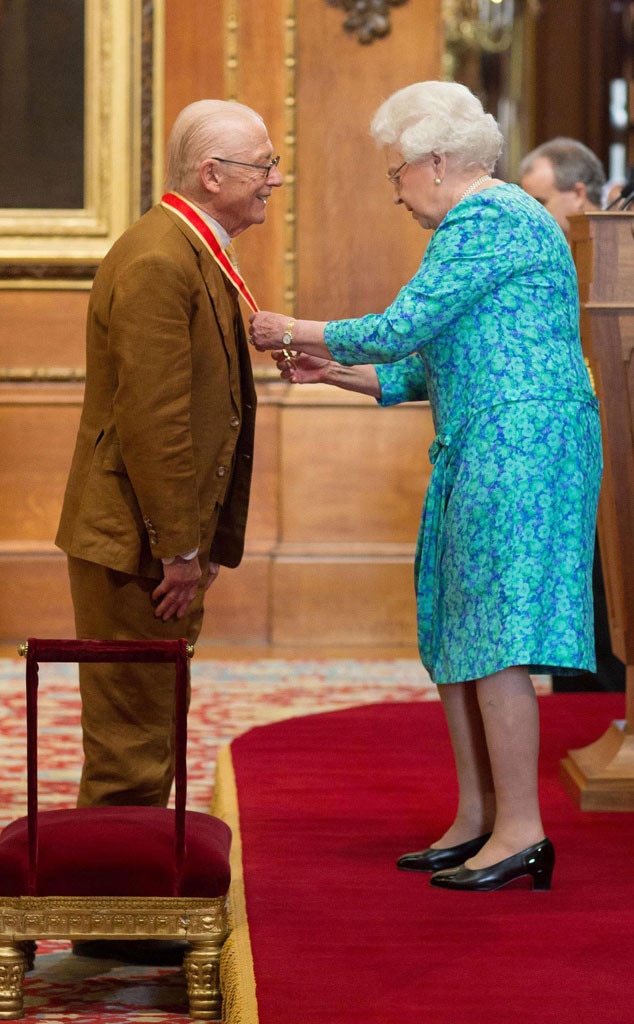 Press Association via AP Images
You can call Harry Potter and The Elephant Man star John Hurt Sir John Hurt now.
Queen Elizabeth II has awarded the 75-year-old actor a knighthood for his "services to drama." Accompanied by his wife, Anwen, Hurt received his honor during an investiture ceremony at Windsor Castle on Friday.
The actor is currently battling pancreatic cancer.
"I'm halfway through my chemotherapy and I've got a whole load of tests next week," Sky News quoted him as saying after the ceremony.
"It's extraordinary, I haven't lost weight or anything and I'm feeling good—it's crazy," he said. "My oncologist is extremely optimistic, as indeed I am, so everything is going really well."