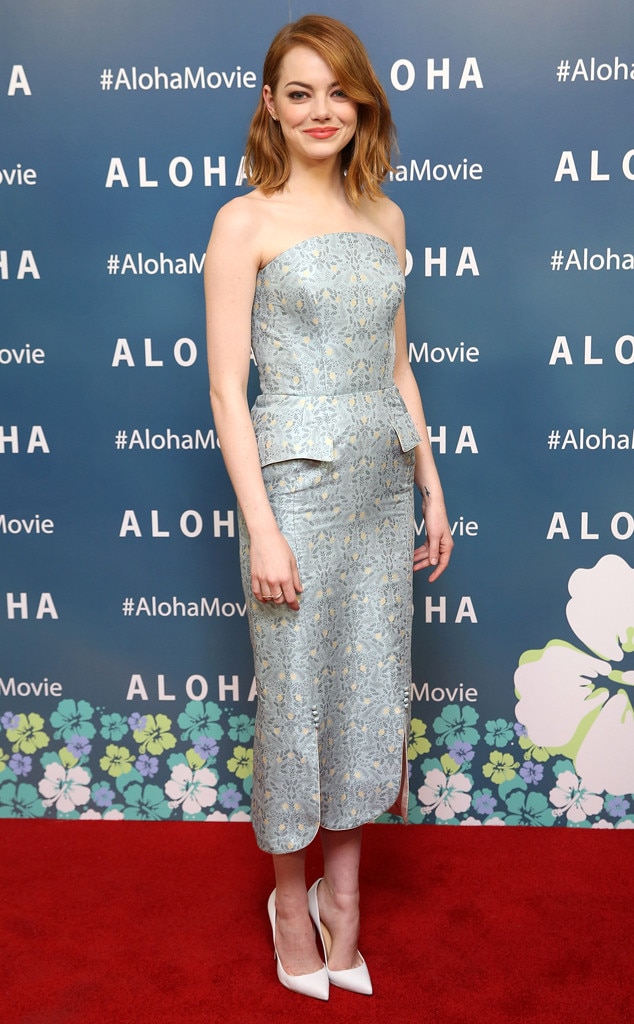 Tim P. Whitby/Getty Images
Earlier this year, Emma Stone and director Cameron Crowe took a lot of heat from many viewers over her casting as a mixed-race character in his movie, Aloha. Now, the 26-year-old actress is speaking out about how the controversy impacted her.
In the film, which also stars Bradley Cooper and Rachel McAdams, Stone, who is white, played Air Force liaison Allison Ng, who is supposed to be part native Hawaiian and part Chinese. Many viewers felt the movie, which was set in Hawaii, did not depict the racially diverse state accurately. The movie received mostly negative reviews and flopped at the box office.
"I've become the butt of many jokes," the Australian news outlet News.au.com quoted Stone as saying recently. "I've learned on a macro level about the insane history of whitewashing in Hollywood and how prevalent the problem truly is. It's ignited a conversation that's very important."