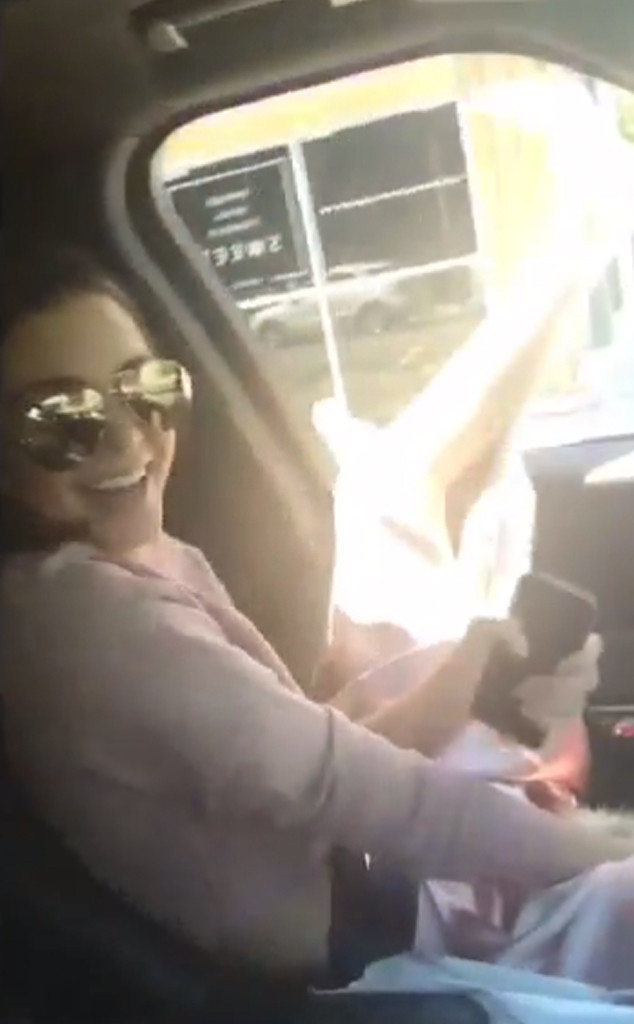 Snapchat
We may have some closure in the case of Kendall Jenner's buzzworthy Snapchat video.
Remember when Kylie Jenner posted a questionable clip of her older sister in the car with her leg out the window, yelling about fixing something and cheering with her hands in the air? And remember how people started freaking out because it seemed like Kendall was behind the wheel when all of this was happening, and that's obviously not safe at all?
Well, it looks like Kendall wasn't driving after all (phew!). At least, that's what she seemed to insinuate in her recent tweet.