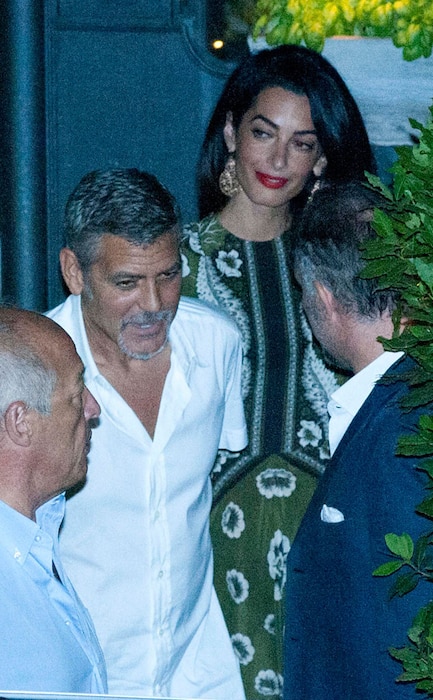 RAMEY PHOTO
Oh to be a fly on the wall during this family dinner!
As George Clooney and Amal Clooney continue to spend part of their summer at their private home near Lake Como, the Hollywood couple is making it a priority to enjoy time with their extended family.
Such was the case Tuesday evening when the pair invited close to 13 people for a special meal at Gatto Nero restaurant.
E! News has learned George's parents as well as Amal's mother were in attendance for the gathering that began around 7 p.m. local time.
"They were very down to earth. Clearly, they required some privacy, but they were fine about sitting in a room with other diners," a source told E! News. "The restaurant was full, but when they came in, there was much surprise and excitement."