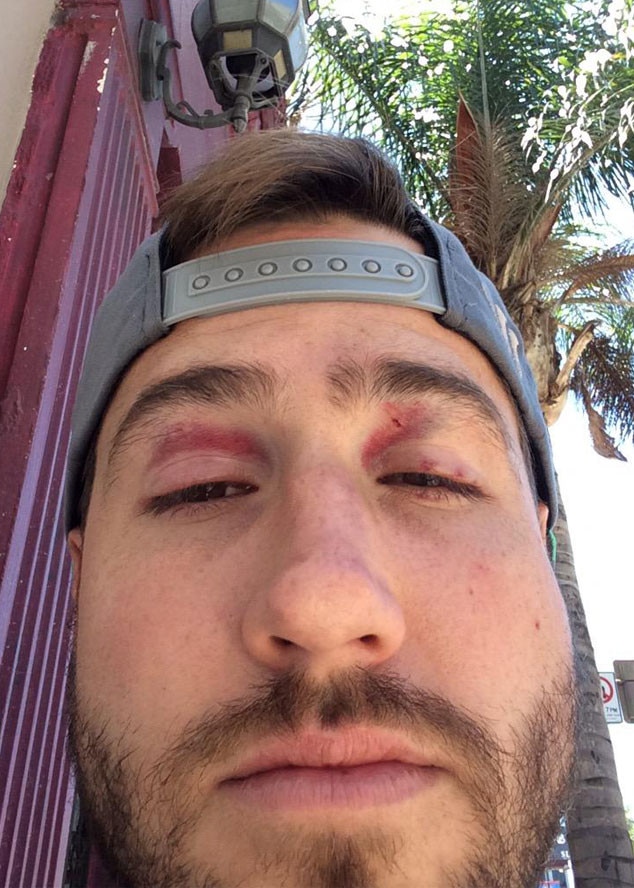 Twitter
JJ Lane, who competed on the current season of ABC's The Bachelorette, is recovering from facial injuries sustained in a violent confrontation with several people.
The 32-year-old single father and former investment banker, who was booted off the dating competition show last month and will compete on season 2 of Bachelor in Paradise, says he was attacked after standing up for a friend. He also said he had himself injured several of his assailants, who have not been identified.
Lane tweeted on Tuesday a photo of himself sporting two black eyes, which appear to be healing quickly, as seen in a recent Instagram video with his daughter.