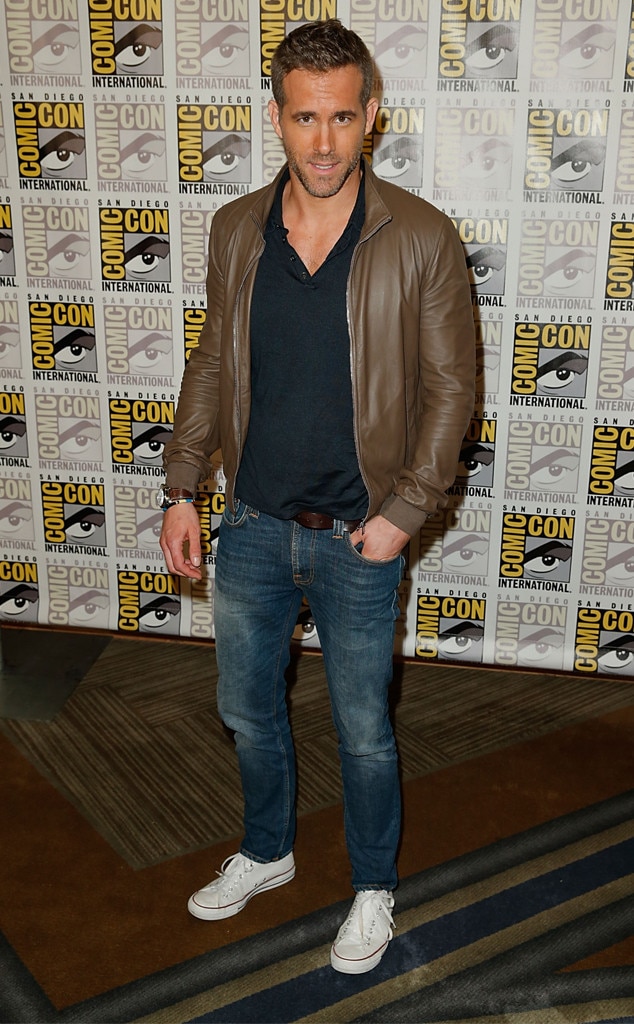 FilmMagic
"From the studio that inexplicably sewed his f--king mouth shut the first time…"
And with that amazing intro video, Deadpool descended on Hall H. When the lights came up, Ryan Reynolds himself was onstage and the audience lost its mind.
"Looks like it's time to make the f--king chimichangas," Reynolds said after the applause died down. Deadpool's Hall H panel was one of the most anticipated of Comic-Con weekend, and the fans welcomed the cast with open arms.
But first, Ryan could not stop doing his movie trailer voice from the intro video.
"I do it all the time. It drives my wife nuts," he said when he finally stopped.
We're sure Blake Lively finds other ways to love you, sir.