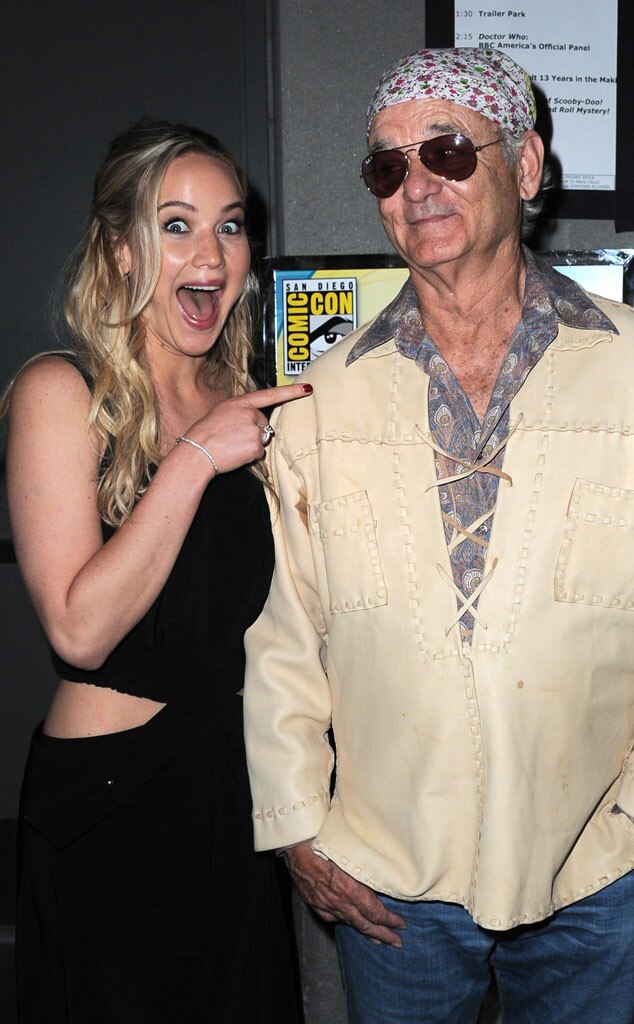 Albert L. Ortega/Getty Images
You're welcome. For what, you ask? For this photo that's obviously one of the best (if not the best) thing you've seen all day. No, seriously, don't even mention it.
As most of you already know, Bill Murray (and all of his epic glory) made his debut appearance at Comic-Con which only further proved why we love the guy. And you know who else couldn't believe that Bill effing Murray was at the popular San Diego convention? Jennifer Lawrence.
The adorable duo posed for a funny photo together backstage at the Open Road panel today, with J.Law looking stunned and excited as she pointed to a cool Murray standing next to her. She pretty much nailed what we'd expect our photos with the actor to look like.