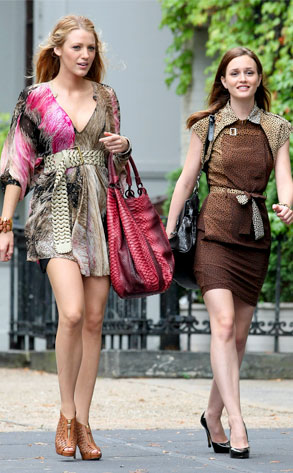 CWNY/Fame Pictures
With all these new photos of Gossip Girl's beautiful (and we mean, beautiful) cast members filming on the streets of Paris, you'd think the pretty folks who make up the CW's hottest show would be, I don't know, relatively interesting?
They're well-dressed, well-groomed and unfortunately for us, well-behaved. Come on! They play the trashiest characters on television, and yet the most offscreen drama they have involves what size latte to get at Starbucks. Or, maybe, if Blake's winking at a dude other than Penn. Spare us.
Where are the Mischa Barton-style drug-and-emergency-room headlines, already? Thus, we proclaim that Gossip Girl could hold actually the title for the most boring cast...ever.
Listen up, Gossip kids, 'cause we're only gonna say this once...