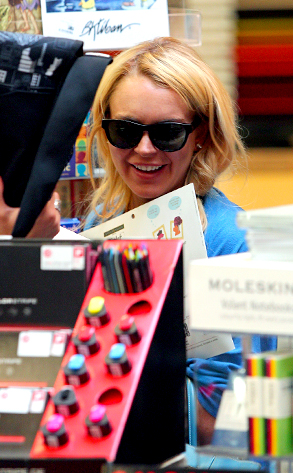 Brooks/Aguilar/Kaufman/INFphoto.com
Wow! Lindsay Lohan has yet to serve her 90-day sentence, and she's already displaying behavior that's less than, well, Lindsay-like.
Emerging from seclusion for the first time since all the drama went down earlier this week, the troubled star was not spotted at some Hollywood hot spot on Thursday evening. Nope. Instead, she was seen doing something pretty tame—hitting up Blick art supply store with her mom Dina, sister Ali and a few friends.
This comes just one day after Linds actually stayed in for the night, hanging out with Kim Kardashian.
Hmm, is Lindsay truly making an effort to change? Seems like it. Stay tuned.
In other words, check back here on Monday.