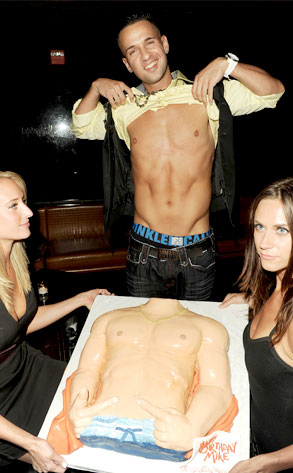 Courtesy of Bill Davila/startraksphoto.com
Fist pumping, tanned guidos, and a cake with its own six-pack—it must be a Jersey Shore birthday!
Joined by family, friends, and about 200 female fans, Mike "The Situation" Sorrentino partied the night away at New York City hotspot TENJUNE in celebration of his 28th birthday Tuesday.
How crazy did everyone's favorite exhibitionist get? Read on to find out...