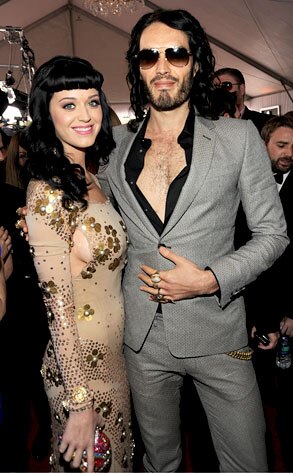 Kevin Mazur/Getty Images
Do Katy Perry and Megan Fox share more in common than curvy sexpot appeal and totally fab sound bites? Like, say, Katy getting hitched to fiancé (or is it hubby now?) Russell Brand on the fly, just like Meg did with her better half?
Last week, K.P. left the media world abuzz when she let slip on The Graham Norton Show that she and Russell had possibly already tied the knot. Then R.B. referred to Katy as his wife in an interview with OK! magazine, only to clarify afterwards that they hadn't walked down the aisle yet.
So what the ef is up! Did the duo say "I do" or not?