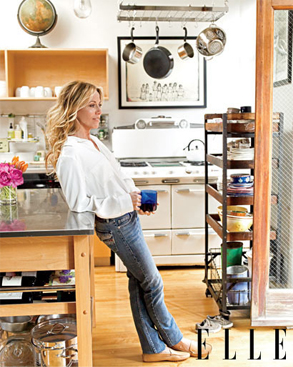 Paul Costello
When every day is a winding road, how about winding down in a supercool New York City loft?
Well, that's just what Sheryl Crow likes to do with her two sons Wyatt and newly-adopted Levi.
And in the July issue of Elle, one can see how the singer has essentially turned the space into a museum of sorts by way of various fun eye-catching collectibles she's acquired over the years. Kid-friendly? Sure. Kid-proof? Mmm, probably not so much.
Then again, she does get help keeping the peace when it comes to her precious pieces…