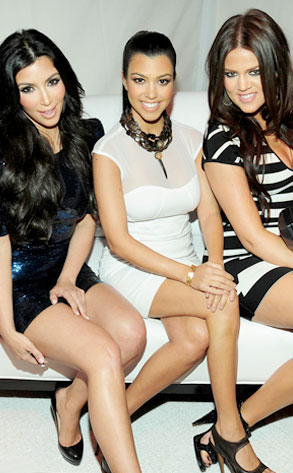 Albert Michael/startraksphoto.com
You can watch Kim, Kourtney and Khloé Kardashian Odom on television, wear their clothing and bikini lines and even dab on Kim's fragrance.
And soon, you can read their book, too.
The sisters are currently penning an autobiography about growing up Kardashian, full of personal pictures, stories and advice, their rep confirms to E!
"Our book is filled with secrets, tips and lots of things about our childhood and lives before the show," Kourtney tells E! exclusively. "We're so excited to share with everyone."
The tome, which will be called Kardashian Konfidential, will hit bookshelves on Nov. 23.