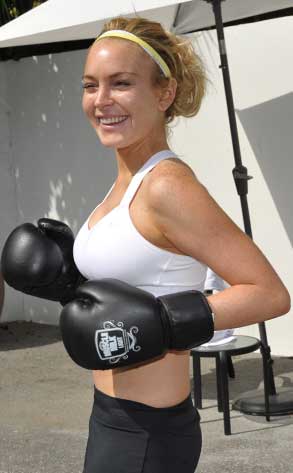 Courtesy of John Shearer/WireImage.com
Lindsay Lohan is so over LA.
At least that's what she told people while attending the MuscleMilk Light fitness retreat this weekend with her sister Ali.
"She was going on about how she hates it here and how disgusting the people are," a source tells me. "She said she likes NY and London and wants out of this city."
And while Linds kept her SCRAM ankle bracelet covered while attending the event (which may be coming off soon), she wasn't afraid to show some skin...