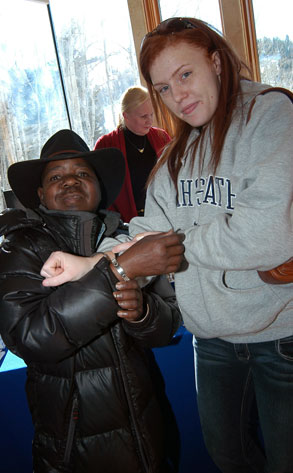 Victor Spinelli/WireImage.com
We get that whole Diff'rent Strokes for different folks. But maybe a little perspective is needed, too.
A rep for Gary Coleman's ex-wife, Shannon Price, is lashing out at critics who say that a photograph of a grinning Price taken the day after the former child star's increasingly mysterious death insinuates something sinister behind her decision to remove Coleman from life support.
"That day it took Shannon two hours before she could stop throwing up and walk to the front room with her bed pan and sit down in the chair," Price's spokeswoman and friend, Shielia Erickson, tells E! News. "Once she started talking about Gary she was happy. How she loved to talk about the good times they had."
The last few days, however, have been far from good times for Price.