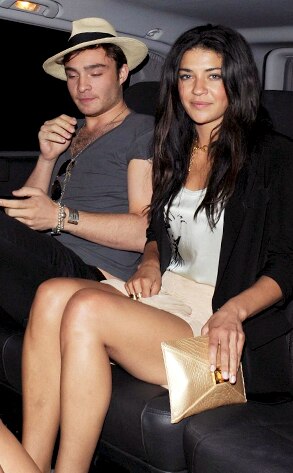 INFphoto.com
If there's one thing young H'wood types excel at, it's using their personal lives to generate buzz for projects.
One crowd of T-town up-and-comers is definitely perfecting the never-ending game of "are they or aren't they?": The sexy CW stars. And Gossip Girl stars Ed Westwick and Jessica Szohr are leading the pack.
So which do you prefer with these two, on or off?