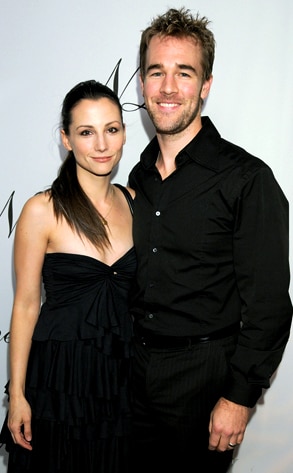 Gregg DeGuire/Getty Images
James Van Der Beek is one step closer to freedom, reaching a settlement with wife Heather McComb to amicably end their seven-year marriage.
Per court documents, the former Dawson's Creek star and McComb hashed out the deal through mediation. The Beek, whose monthly income is listed at $35,000, agreed to pay his soon-to-be-former missus $7,750 a month through 2012. McComb, a onetime Party of Fiver who has guested on CSI and Prison Break, currently earns $1,750 a month.
The current Mercy man will also retain possession of the couple's Hollywood home and will keep residuals from his acting career and various projects and screenplays he's optioned and/or written.
Van Der Beek and McComb, both 32, tied the knot in July 2003. He filed for divorce in November, citing irreconcilable differences. They do not have any children.
The divorce should be official on Dec. 3.