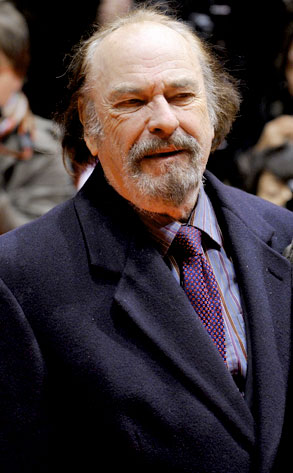 JOHN MACDOUGALL/AFP/Getty Images
Rip Torn may be a drunk, but he's no armed robber, dammit.
The 30 Rocker pleaded not guilty to burglary and weapons charges resulting from his January bust for breaking into a Connecticut bank after hours with a loaded revolver.
The 79-year-old Torn entered his plea this morning before Litchfield Superior Court Judge James P. Ginnochio, who allowed the actor to remain free on $100,000 bond so long as he doesn't drink.
Because that's when things often go bad fast for the actor...