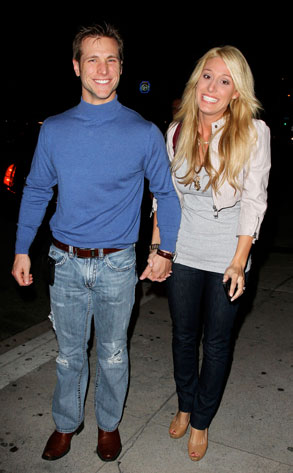 Anthony, PacificCoastNews.com
Vienna Girardi may have made a lot of enemies on TV during The Bachelor, but in person, she knows how to charm.
At least according to one person who ran into her and Jake Pavelka in L.A. recently.
"The cameras didn't do her justice!" they raved to me about the infamous blonde. "She's just adorable in person and couldn't be nicer. She's much prettier than she looked on TV. I can see why he chose her."
The couple seem to be settling in nicely in Hollywood, which is their temporary home while Jake shoots Dancing With the Stars.
In fact, Jake already has found a favorite place to hang out when he's not dancing his butt off...