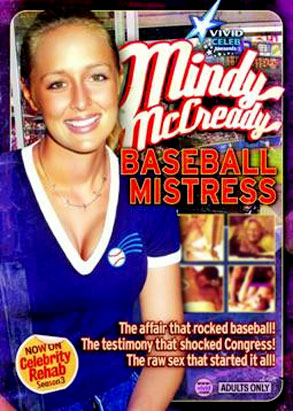 Vivid
When word broke yesterday that Vivid was releasing a sex tape of country's hottest mess, all was quiet on the Mindy McCready front, leaving us to wonder whether or not she had approved of the XXX release. Well, here's our answer: no not yet.
"We are not aware of the production or release of the alleged film that seems to have surfaced via various media reports," McCready's attorney, Adam Dread, said.
"However, we can confirm that any illegally-obtained property, and/or fabricated footage, and the release thereof, will be dealt with swiftly following proper legal procedure."
Don't speak celebrity legalese? Allow us to translate.