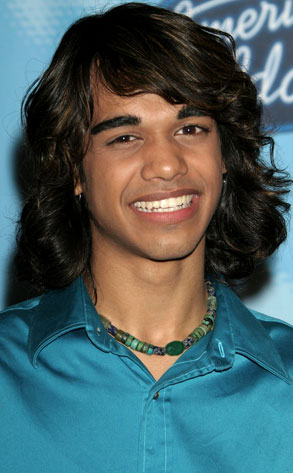 Paul Fenton/ZUMAPress.com
And for his next karaoke cover, "I Can't Drive 55."
Sanjaya Malakar, the former American Idol finalist considered so bad, he prompted one fan to go on a hunger strike until getting voted off, was busted for doing 110 mph on Interstate 405 early Tuesday morning outside Seattle.
According to the Kirkland Reporter, state troopers nabbed the 20-year-old Malakar, who grew up in nearby Federal Way, Wash., at about 2:30 a.m. and gave him a $411 ticket.
No word why he was in such a hurry—perhaps he was fleeing Idol watchers still suffering earaches from his off-key warblings.