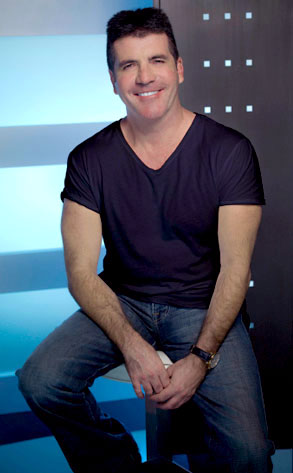 Michael Becker / FOX
Simon Cowell's favorite accessory—his smirk—may have to take a little hiatus.
The American Idol judge-producer-curmudgeon-guru is set to receive this year's International Emmy Founders Award.
"Simon Cowell is an entrepreneur and performer in equal measure," International Academy president and CEO Bruce Paisner said in a statement. "He has built an international empire and in so doing has changed the face of television around the world."
Previous recipients include Oprah Winfrey, Steven Spielberg, Al Gore, Law & Order king Dick Wolf and Sir David Frost.
We're thinkin' a smile might better go with that tux he'll be wearing on Nov. 22 when he picks up his trophy at the 38th International Emmy Awards gala in NYC.