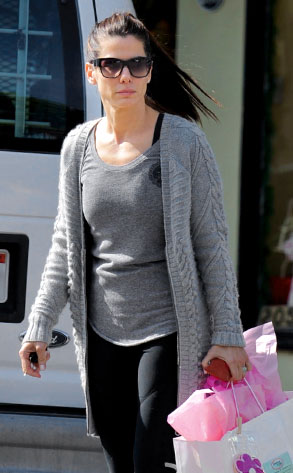 NATIONAL PHOTO GROUP
Dear Ted:
From someone who has rescued 6 animals, and lost two of them, (I'm saying this so that you will feel sorry for me), please tell me your opinion on the whole Jesse James/Sandra Bullock debacle...will they stay together, etc. And what is up with all these Hollywood types not using condoms? What, they've never seen an STD commercial? Thank God I live in good ole PA, I can't take much more of Hollywood! PS, had you heard rumblings of Sandra's marriage?
–Ami
Dear Team Bullock:
Shame on you, using your animals for dirt. Have to say JJ's douchiness was not entirely a surprise to this columnist—and now I'm hearing even Sandra had her suspicions, but, wanted to wait 'til after the Oscar to do anything about it. Personally, I hope SB grabs that Oscar of hers and hits Jesse over the head and ditches his sorry ass. I'm hearing that's the plan, too.
Dear Ted:
You have stated (many times) that the break-up between Reese and Jake was bad, but I don't remember you saying much in the way of actual details. Are you allowed (in blind fashion or hopefully out in the open) to discuss?
—L
Dear Nice Try:
Let's just say it ended much more abruptly than anticipated.
Dear Ted:
Honey, you know I love ya, but why why why do you insist on keeping Kate Gosselin one notch higher than her loser ex? To me, they're equal. She is a complete sham, phony, of no discernable talent, and is milking her 15 min. of fame with the excuse that she has 8 kids to support. Umm, Ted, hello? She has plenty of money socked away and those kids have college scholarships waiting for them upon their high school graduation. They need their mother at home. I can't even begin to say how infuriated it makes me to think America keeps eating her up. She is a scam artist!
—Mel