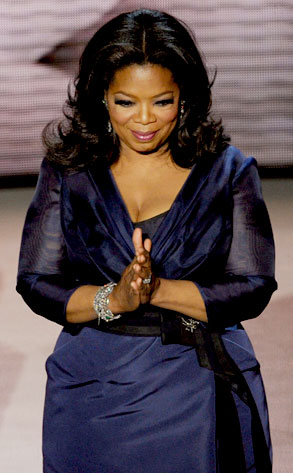 Kevin Winter/Getty Images
Maybe all the plaintif really wanted was what most women want: a sit-down with Oprah Winfrey.
The talk show queen has reached a settlement in the defamation lawsuit filed against her by Lerato Nomvuyo Mzamane, the former headmistress of the Oprah Winfrey Leadership Academy for Girls in Johannesburg, South Africa.
Mzamane, who worked at the school when accusations arose that a dorm matron had sexually abused at least seven students, claims that Winfrey smeared her reputation during a press conference addressing the scandal.
"The two parties met woman to woman without their lawyers and are happy that they could resolve this dispute peacefully to their mutual satisfaction," attorneys for both sides said in a joint statement obtained by E! News.