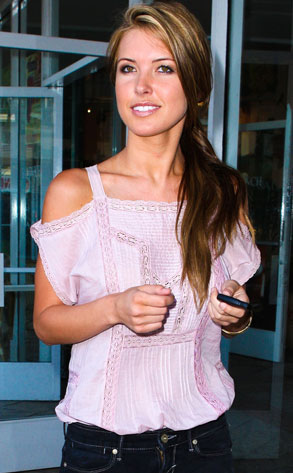 INFdaily.com
You let loose one profanity-laced tirade in open court, and suddenly you're a prime candidate for a mental evaluation. Sheesh.
But that's exactly what happened to Audrina Patridge's alleged stalker this morning, whose judge-directed verbal spewing resulted in a suspension of his criminal case while two doctors suss out his state of mind.
The outburst took place as 24-year-old home loiterer Zachary Loring attempted to enter a guilty plea to one count of felony stalking the Hills star. His attorney objected, and after the judge sided with the lawyer and refused to accept the plea, Loring erupted.
Immediately after the brief four-letter flare-up, Los Angeles Superior Court Judge William Ryan suspended the proceedings, ordered Loring to undergo no less than two evaluations, and returned him to police custody, where he is being held on $150,000 bail.
A competency hearing has been set for April 13.