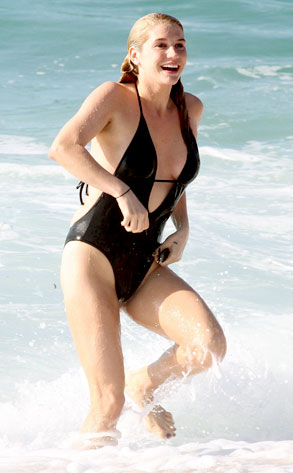 Scope Australia, PacificCoastNews.com
We've seen the outrageous outfits and makeup, winced as she tried to be sexy in her videos and put up with her Britney bashing.
But is it possible under all of that Ke$ha is really nothing more than just a sweet, innocent girl next door?
It sure appeared that way this morning, when the "TiK ToK" singer was spotted frolicking in the surf at Bondi Beach in Sydney sans any sort of face paint and wearing a rather conservative, black, one-piece bathing suit.
It's almost enough to make us forget her more obnoxious public persona and actually kinda like the gal.
Now if we could just get her to do something about that dollar sign in her name.