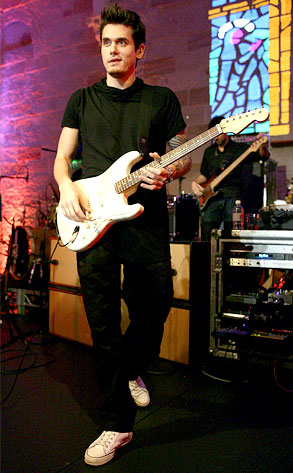 Don Arnold/Getty Images
We loved the debate Friday's "Meet the New John Mayer" had going in the comment section. It was fairly even matched with Team Mayer folks coming out in full force all, "see" JM is totally media-misjudged and the other side arguing to just give it some time 'cause John's "still a Douchenozzle" (thanks Suze).
So where do compadres of John's fall in line?