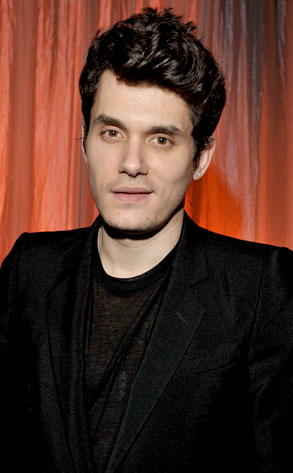 Lester Cohen/Getty Images
Who would have thought the phrase "sexual napalm" could be so life changing? First off, it put Jessica Simpson back on the radar (conveniently before her press tour for her new show). It also solidified John Mayer as possibly one of the sluttiest of slut men in Hollywood.
After Mayer's Playboy interview, many began to question whether his sex-and-tell could be a career kiss of death. Despite multiple onstage teary apologies for being an asshole and claiming to "quit the media game," John's breakdowns sounded like he was ready to stop being such a douche.
Well baby, talk is cheap in this town but messy Mayer's behavior at a recent Hollywood to-do last night may prove otherwise: