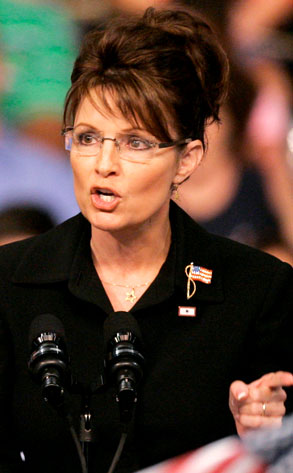 AP Photo/Kiichiro Sato
"Palin is fresh and new and a woman who's not hard or 'old' or a shrew like Hillary or Nancy Pelosi, and people are attracted to her in a new way like they haven't been before in politics...I don't like her, and I can't agree with any of her politics, but I see why people like her."
—Our super sleuthy—and super Republican—D.C. insider when asked why the heck people even give Sarah Palin the time of day anymore.
While the quick-to-wink former VP candidate has become a sort of political punch line in some Hollywood crowds, she's got a bountiful mix of buck and glamour that's got conservatives begging for more. And, hey, we don't agree with any of Palin's politics either, but we've got to give it to the Alaskan lady—she's hard set on staying in the public eye.
She is the Jon Gosselin of politics!