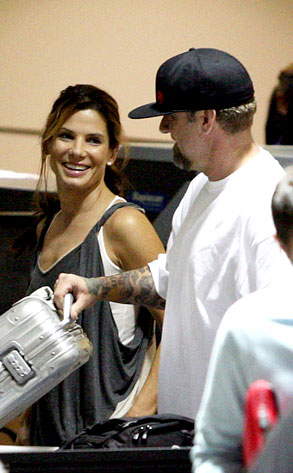 Bauer-Griffin.com
By now, we're pretty much all looking in our crystal balls and fearing that the end of what we thought was one of Hollywood's best love stories is imminent.
Things between America's sweetheart Sandra Bullock and her supposedly reformed bad boy Jesse James are lookin' rather rocky, at least from where we're sitting. She's already pulled out of the London premiere for The Blind Side and he's already pulled out of his Twitter account.
But it certainly hasn't always been this way. Here are five things you should know about their relationship...