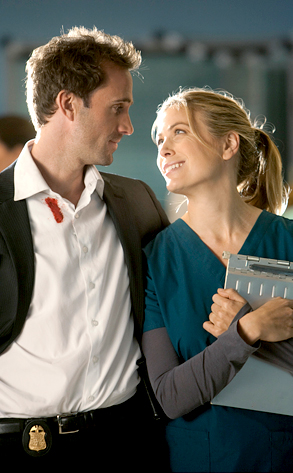 ABC/RANDY HOLMES
Riddle me this, TV watchers. What is better than a show that constantly keeps you guessing? How about a show that actually gives you some freaking answers? Wouldn't that be a sight to see! Well, look no further, because when FlashForward returns with the first of 12 new episodes tonight, you'll be getting just that: answers.
Take that, Lost! (I kid.)
We just hit the FlashForward set and learned that you might want to give this show a second chance. Here's why...