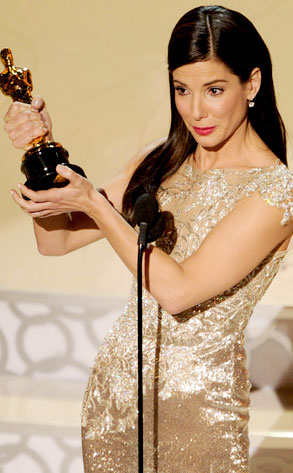 Michael Caulfield/Getty Images
After months of being the talk of the town—for all the best reasons, mind you—The Blind Side's Sandra Bullock is suddenly facing a harsher reality. The Oscar winner (as well as Critics Choice and Golden Globe darling) was living the good life, but when has H'wood ever let you revel in your success for too long?
Today, news broke that S.B. was backing out of the London premiere of her blockbuster hit, and the usually under-the-radar star had her alleged dirty-laundry aired all over the tabs. At least one of which claims that hubby Jesse James has been not entirely set with Sandy for quite some time.
So what's the deal with this duo?