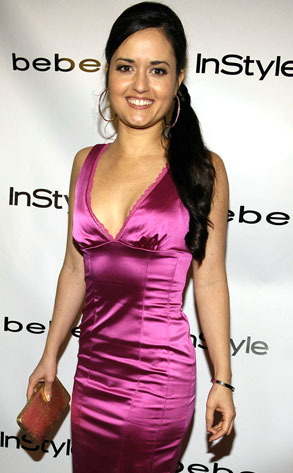 Toby Canham/Getty Images
Here's hoping the kid has an appropriately gravitastic narrator to get him through his more awkward teenage moments.
But even if that doesn't pan out, they're gonna have Winnie Cooper for a mom. So, score.
Wonder Years actress-turned-mathematician-turned-actress-again Danica McKellar is expecting her first child this fall with her hubby of one year, Mike Verta.
The 35-year-old confirmed the impending stork delivery to People, saying that she's near the end of her first trimester and is "so excited—I've been bursting to tell people."
"We are so happy." Tell that to Kevin Arnold.