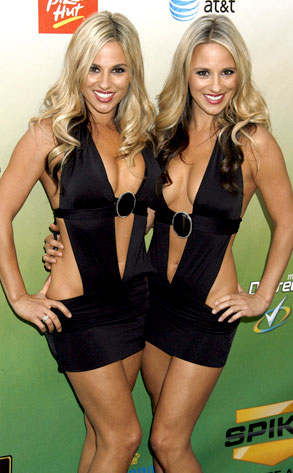 Jeffrey Mayer/Getty Images
The worst may be over for one-half of the MTV's Ikki twins.
Erica "Rikki" Mongeon, who along with sister Victoria "Vikki" Mongeon comprise the dating pool on Double Shot of Love, is already walking around roughly a week after doctors took her out of a medically induced coma.
"Rikki is recovering but will be in hospital for awhile," her rep tells E! News. "She is walking with a walker and wearing a helmet to protect her head.
"Prognosis is good, prayers still welcome and encouraged."
Mongeon suffered serious head injuries earlier this month after a car she was a passenger in collided with a semi near Bakersfield, Calif. Vikki did not suffer any injuries, but has remained by her sister's side through her recovery.