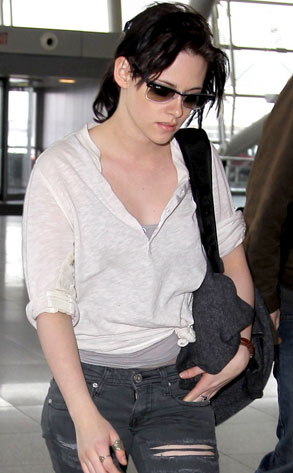 Fame Pictures
Kristen Stewart had a paparazzi-free night out in Tinseltown?
Now that's news.
The 19-year-old Runaways/Twilight starlet, her parents and some family friends hit L.A.'s new hot spot La Vida for dinner on Friday night. A source tells us the gang was seated "at their regular table next to the fireplace in the main dining room."
We're told the jean-clad K.Stew and her clan actually managed to make it through a two-hour meal without any Twi-hard interruptions...