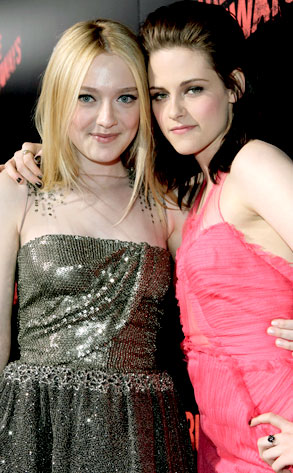 Jeff Vespa/Getty Images
"I think they were really amazing. It was great because we were able to go places. Physically."
—The Runaways director Floria Sigismondi, when we asked her whether she agreed Kristen Stewart and Dakota Fanning are rightfully named two of Hollywood's biggest rising stars.
Sounds like it was just a big ole love fest on The Runaways set, 'cause we know BFF's Kristen and Dakota impressed their real life inspirations Joan Jett and Cherie Currie. And now the director's talking about how friggin' fab the babes did their stuff? Woo-hoo, what doesn't turn to gal gold that our K.Stew touches?
So are you all gonna check out flick this Friday?
Wonder if it will do better than Remember Me...