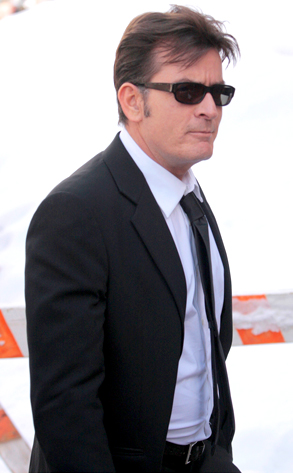 Susan Etter/INFphoto.com
The Two and a Half Men star has entered three whole pleas—all of them not guilty.
Nearly a month after checking into rehab, Charlie Sheen reemerged today in an Aspen court to proclaim his innocence on charges stemming from a Christmas Day altercation with wife Brooke Mueller.
If convicted on all counts—felony menacing, misdemeanor assault and misdemeanor criminal mischief—he would face up to five years behind bars. But will the case even go to trial?