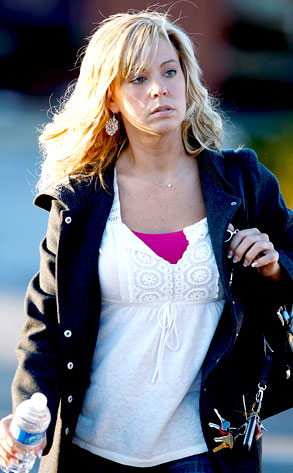 INFphoto.com
Despite reports that Kate Gosselin is being a total diva on the set of Dancing With the Stars, one source who's worked closely with the mom of eight admits to being pleasantly surprised otherwise.
"I didn't know what to expect, but she was really nice," a source tells E! News of the much-maligned DWTS contestant, adding that despite Kate's busy schedule, which includes bicoastal rehearsals and show tapings, she's a good mom, too.
"She's great with the kids," the source says. "What Kate says, they do."
We definitely believe that one! But how about their dad, Jon Gosselin?