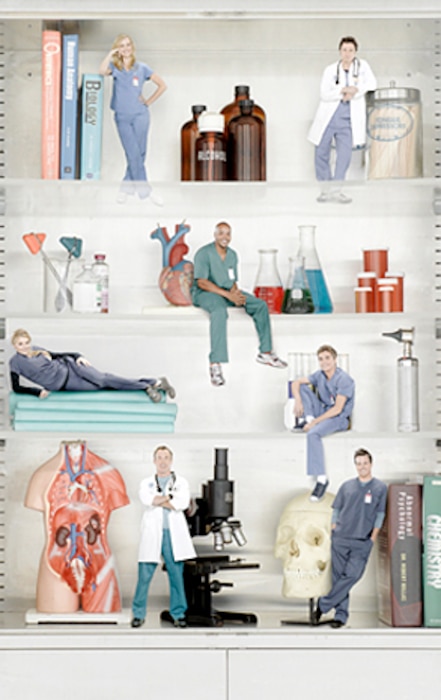 ABC/Bob D'Amico
With just one more episode left in its arsenal, Scrubs 2.0 appears to be winding down, but is it really, truly ending this time around?
At first we were skeptical about its season-nine revival—the whole notion of an entirely new cast and Zach Braff-less episodes left us scratching our heads—but it ended up being a hilarious twist on the original and we instantly fell in love.
But now that show staples like Donald Faison and Sarah Chalke have booked other pilots, it's time to consider that tough question once again: Is Scrubs finally saying sayonara? If show mastermind Bill Lawrence has his way, "Scrubs is going to be on forever"...