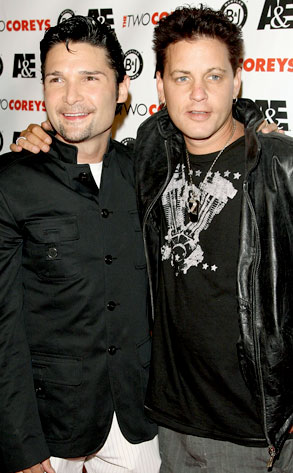 Frazer Harrison/Getty Images
The other Corey has broken his silence.
Fellow '80s heartthrob Corey Feldman has joined a growing list of celebs in paying tribute to frequent costar Corey Haim in the wake of his unexpected passing, calling the death "a tragic loss of a wonderful, beautiful, tormented soul, who will always be my brother, family, and best friend."
"I was awakened at 8:30 this morning by my brother and sister knocking on my bedroom door," Feldman wrote on his blog. "They informed me of the loss of my brother Corey Haim. My eyes weren't even open all the way when the tears started streaming down my face."