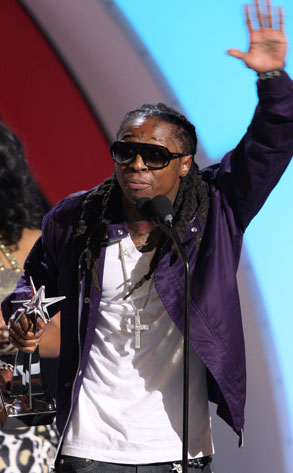 John Shearer/Getty Images
He may have a new grill after undergoing emergency dental surgery, but don't expect Lil Wayne to be throwing a barbecue behind bars—though a bonfire at his hearing wouldn't be out of the question.
A month after sentencing in his illegal weapons case was postponed for the mother of all root canals, and a week after an accidental courthouse fire did likewise, the hip-hopster was formally taken into custody Monday to begin his one-year stint at Rikers Island.
Lil' Wayne declined to comment on his way into the courthouse. But if he behaves himself, the artist otherwise known as Dwayne Carter III could get out in as early as eight months after copping to a gun charge last fall.
So what will life be like behind bars for Weezy, and will he be getting any special favors?