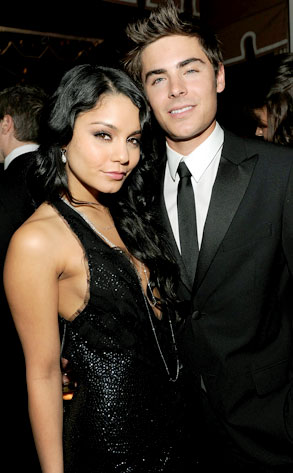 Kevin Mazur/VF1/Getty Images
Although presenter Zac Efron attended the Oscars solo, the High School Musical hottie is not on the market, ladies.
"I'm meeting up with Vanessa [Hudgens] at Vanity Fair," he explained to me of her absence during the Governors Ball.
Damn. When I asked if the twosome would be attending E!'s own Oscar afterparty at Drai's (hey, can't blame a girl for trying to wrangle them, right?), Zac admitted he didn't know what their party plans were post-VF because his lady is in charge of that...