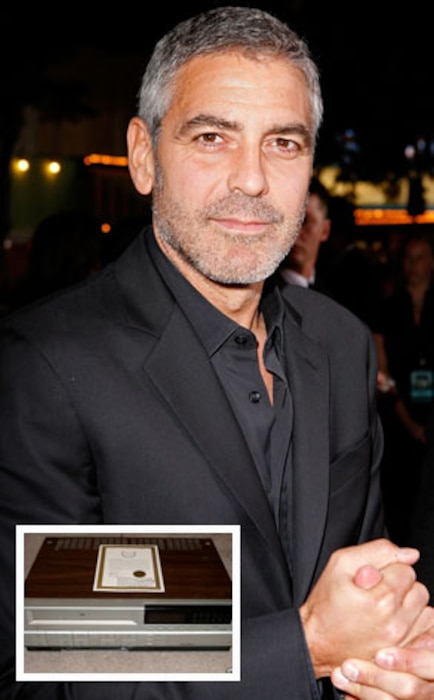 Jeff Vespa/Getty Images
When Hollywood funster George Clooney moved into his Italian sex shack back in 1999, apparently he couldn't take all of his stuff with him.
Thanks to the cramped quarters of his villa, now you have a chance to own something that was once no doubt a prized possession of the Cloonmeister.
His very own VCR. And yes, it's an Hitachi!
According to the post on ebay, the controls on the "scratched and dented" unit that the star owned from '84 to '99 "do not work at all as they had already corroded and rusted due to George smoked a lot in the '80s."
So smoking causes cancer and rust. Who knew?
The machine also has a tape stuck in it. An ER dub? Porky's II? Something more personal, perhaps? For $699.99, you can find out.