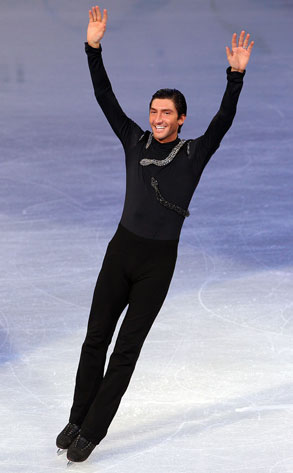 Cameron Spencer/Getty Images
ABC is hoping to skate away with ratings gold.
The Olympics pulled aces for NBC, due in some part to the popularity of all the figure skating coverage, and the Dancing With the Stars net wants in. An untitled on-ice version of their reality competition tentpole is in the works, production company BBC Worldwide confirms to The Hollywood Reporter.
Perhaps gold medalist Evan Lysacek worked out some sort of twofer deal with the producers and we'll see him on both shows!