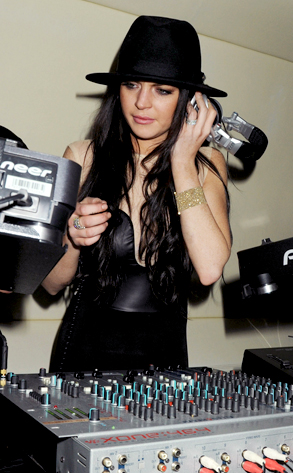 Dave M. Benett/Getty Images
As much as it physically pains us to say it, Lindsay Lohan is back in the DJ booth.
At least when she and Samantha Ronson were swapping saliva (amongst other things, we're sure), we didn't have to suffer LiLo's pathetic disc jockey daydreams. Now she's back on the turntables and we can't help but notice she looks as disappointed as we are. Maybe she was just bummed to discover the club didn't have her "hit" song "Confessions of a Broken Heart (Daughter to Father)" on file?
So what's the legendary loon up to between sets?