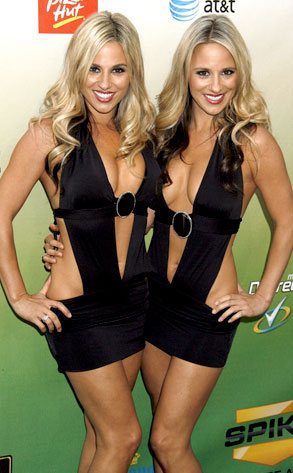 Jeffrey Mayer/Getty Images
Erica "Rikki" Mongeon still has a shot at survival.
The MTV star, who presided over A Double Shot at Love with twin Victoria "Vikki" Mongeon, is in a medically induced coma Wednesday after being seriously injured in a car crash, a rep for the sisters tells E! News.
The girls were passengers in a Volkswagen Jetta when it collided with a semi near Bakersfield, Calif. The driver and Vikki did not suffer any major physical trauma.
"Right after the accident everybody was feeling OK, but Rikki had a bump on her head and nobody thought it was a big deal, but for just for the heck of it they went to the hospital," rep Rick Brown said.