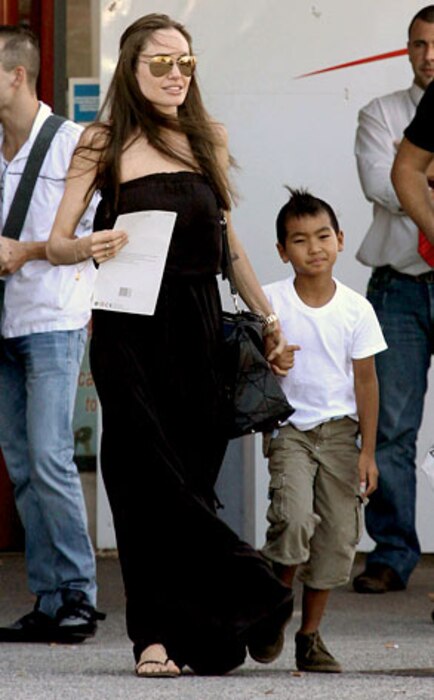 Ramey Photo
So we all saw Brad Pitt take Pax to visit Angelina Jolie on set of The Tourist yesterday, but now we have word that Maddox was there, too.
The boys showed up right around lunchtime, and Angie made sure to show them around.
"She introduced both boys to everyone on set...most of the crew and told them what jobs they do," a source tells E! News.
"It was sweet, because she was at pains to show the kids that she's not the star of the movie and that it takes all these people doing things behind the scenes to get a film made."
It was her oldest son who seemed most interested in the movie-making process...