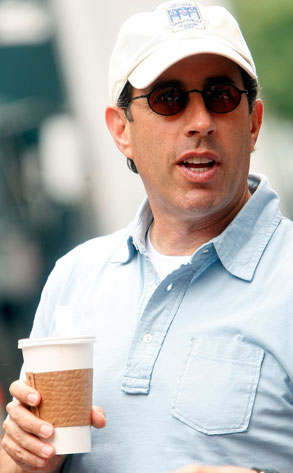 Jeffrey Ufberg/Getty Images
What a New Yorker won't do to find a parking spot!
Big Apple police are investigating why Jerry Seinfeld's driver, a retired officer, is still in possession of a Bronx police placard that was supposedly turned in more than two years ago.
They know that he is in possession of it because, according to the comedian's rep, the driver put the placard in the window recently when he got out of the car for a moment to escort Seinfeld into the studio where The Marriage Ref was taping.
Seinfeld rep Elizabeth Clark Zoia says the Emmy winner is sorry for the confusion and takes responsibility for the incident, but that he had no idea his driver was using the pass.
It's cool, no big-time apology necessary, Jer.